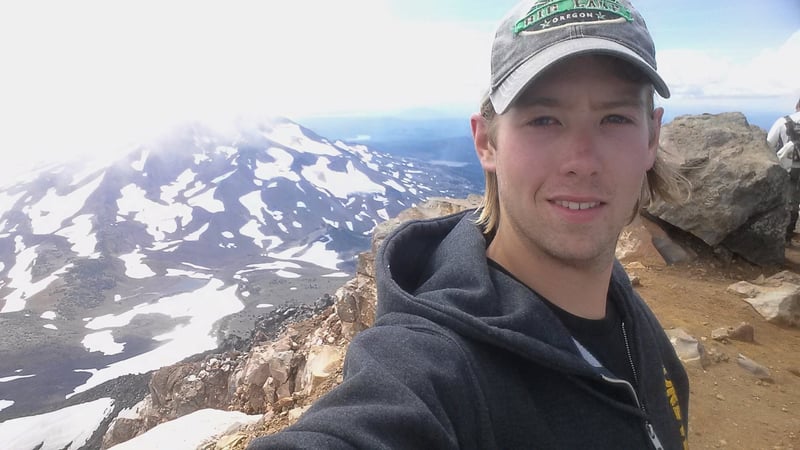 Brian Robak (Deschutes Co. Sheriff's Office)
SISTERS, OR (AP) -
A 28-year-old Hillsboro man who fell to his death while climbing Mount Washington last week was an aspiring actor and church activist.
According to local media reports, Brian Robak had been a contractor at Big Lake Youth Camp near Sisters, where he had worked for the previous eight summers. The camp is affiliated with the Oregon Conference of Seventh-day Adventists.
An Oregon Army National Guard helicopter crew located Robak's body on the 7,795-foot peak Saturday.
Robak set off to climb Mount Washington around noon Thursday and had reached the summit by about 4:30 p.m. But he didn't return as planned that night, and camp officials called the Deschutes County Sheriff's Office early Friday to report him missing.
Copyright 2016 The Associated Press. All rights reserved. This material may not be published, broadcast, rewritten or redistributed.