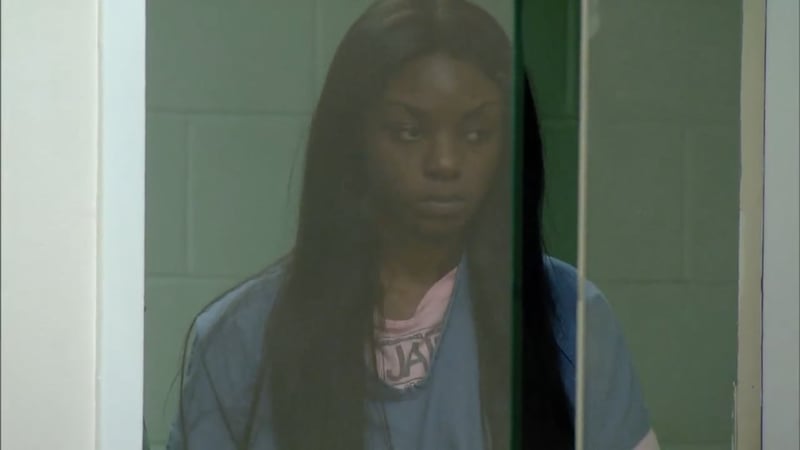 Rinita Lowe in court (KPTV)
PORTLAND, OR (AP) -
A 23-year-old woman has pleaded not guilty in the deadly stabbing of another woman at a Portland strip club.
Rinita Linelle Lowe pleaded not guilty Wednesday to charges of murder and unlawful use of a weapon in connection with the June 15 incident.
Officers had responded to Skinn Gentlemen's Club on a report of a disturbance and found a critically injured woman. The 29-year-old victim, Shantina Turner, died at the scene.
The Multnomah County Medical Examiner has determined she died of sharp force injuries.
Police say club security had chased Lowe to a neighboring 7-Eleven after the attack. She was arrested by officers who were the inside the store getting coffee.
Lowe's trial date has been set for Aug. 9.
Copyright 2016 The Associated Press. All rights reserved. This material may not be published, broadcast, rewritten or redistributed.