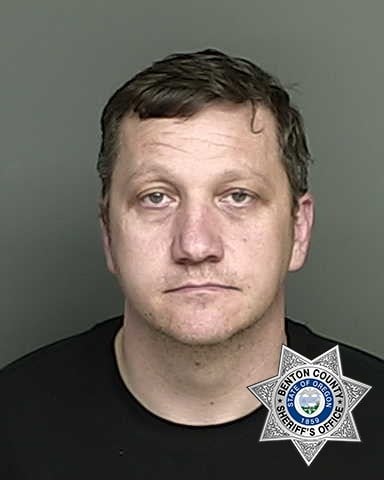 Michael Deyette II, jail booking photo
CORVALLIS, Ore. (AP) - A Forest Grove man has pleaded guilty in connection with the shooting death of a 29-year-old Corvallis man in the parking lot of a restaurant.
The Corvallis Gazette-Times reports that 42-year-old Michael A. Deyette II on Friday was sentenced to life in prison after pleading guilty to murder and conspiracy charges in connection to the Jan. 15 killing of 29-year-old Jason Scott Williams.
Deyette changed his plea from not guilty after reaching a plea agreement with prosecutors. As part of the deal, Deyette will be eligible for parole after serving 25 years in prison.
Deyette and his girlfriend Brooklyn Shepard were indicted on multiple charges in connection with the killing. Shepard is being held at the Lincoln County Jail and is scheduled to appear in court on July 21.
Copyright 2016 The Associated Press. All rights reserved. This material may not be published, broadcast, rewritten or redistributed.