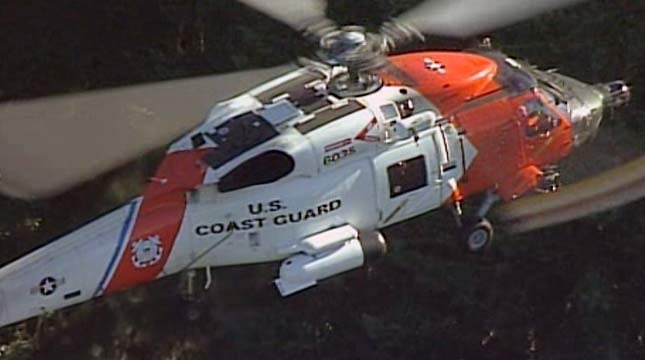 U.S. Coast Guard helicopter (file image)
NEWPORT, Ore. (AP) - Authorities say they successfully rescued an injured logger who reportedly fell 500 feet down a ravine about 15 miles east of Newport.
The U.S. Coast Guard said in a news release one of their helicopter crews was called to assist in the rescue near Chitwood Friday morning. They were able to hoist the logger out and transport the person to waiting emergency personnel in Corvallis.
Officials say the logger had broken ribs and a collapsed lung.
Members of the Lincoln County rope rescue say transporting the logger out on foot would have taken hours as opposed to the helicopter.
Copyright 2016 The Associated Press. All rights reserved. This material may not be published, broadcast, rewritten or redistributed.