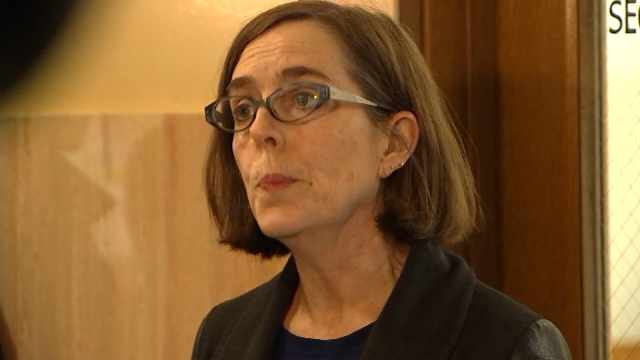 File Image
PORTLAND, OR (AP) -
Gov. Kate Brown has endorsed labor unions' ballot proposal this fall for the largest tax increase on big business in Oregon history.
Initiative Petition 28, which will appear as Measure 97 on the November ballot, would raise an estimated $3 billion in additional annual state revenue from the largest 1,000 companies doing business in Oregon.
Brown endorsed the proposal Thursday after facing pressure in recent months to take a position. The governor said the fact that Oregon has some of the lowest corporate tax rates in the nation is unfair to the working families who rely on public services.
The Legislature could spend the proposal's additional revenue however it pleases, although it earmarks the money to education, health care and senior services. Brown said she'll "make sure" the spending will be spent as voters expect.
Brown's Republican opponent in the November election, Dr. Bud Pierce, said in a post on his campaign website that he was "disappointed but not suprised" with the governor's endorsment of the proposal.
"The choice is clear. Kate Brown believes that the government never has enough and always wants more," he wrote. "I believe that the government has enough, if the government spends wisely."
Copyright 2016 The Associated Press. All rights reserved. This material may not be published, broadcast, rewritten or redistributed.