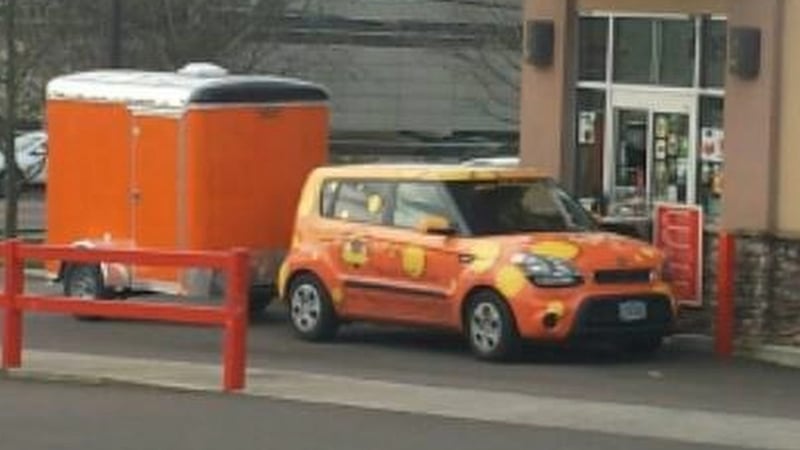 Shanya Luther said she took the trailer seen in this photo to area events to promote the benefits of "platonic touch." (KPTV)
PORTLAND, OR (KPTV) -
It's a bizarre theft that left a southwest Portland woman scratching her head.
Someone stole her Snuggle Mobile, a trailer full of yoga mats, pillows and comforters that she uses for group snuggling events.
Shanya Luther said she started a group called Snuggle HQ a few years ago to promote the benefits of platonic touch, and she used the trailer to go to events.
Luther explained she would unpack the trailer and set up a space where groups of people can connect.
She added that people have a biological need for platonic touch and that today's society has moved away from that kind of contact.
According to Luther, the trailer was stolen sometime between Friday and Tuesday from her home in southwest Portland.
She said the things in the trailer - like bedding, t-shirts and yoga mats - aren't very valuable to anyone else.
Luther thinks whoever stole it might have thought tools or something else more valuable might have been inside since the trailer itself is unmarked.
She has an event on the books later this month but said that without this trailer she's going to have to cancel.
Copyright 2016 KPTV-KPDX Broadcasting Corporation. All rights reserved.