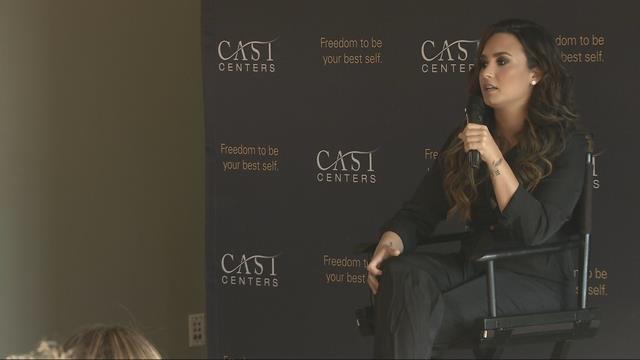 PORTLAND, OR (KPTV) -
Demi Lovato delivered an amazing performance over the weekend, and before the show, she took the time to talk to fans about the importance of mental health wellness.
Nick Jonas and Demi's dancers were also in the crowd.
Demi spoke as part of the CAST Centers tour, an organization she believes saved her life.
The star struggled with substance abuse and mental health herself before CAST Centers helped her get clean.
Before her concerts, a speaker shares their story and encourages others to find help. This was the second time Demi spoke.
MORE was asked to keep her conversation with fans private, but the star has talked about her experiences before.
Mike Bayer is the CEO of CAST Centers and close friend of Demi's, and she said he helped keep her sober through the toughest time in her life.
"A lot of people may not know they have a problem or know they have an issue. Every week we have inspirational speakers with the hope that someone can get the right help." Bayer said.
Bayer says he's extremely proud of Demi and hopes her success stories inspires others to get involved.
Copyright 2016 KPTV-KPDX Broadcasting Corporation. All rights reserved.