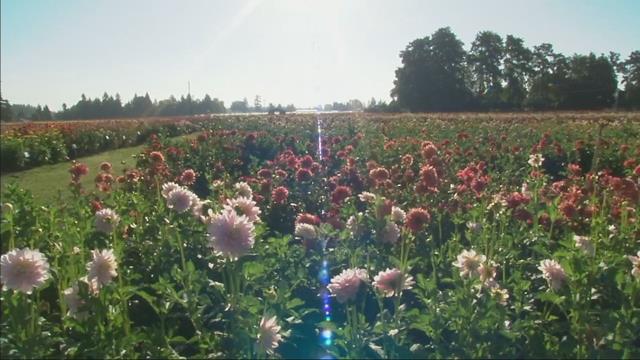 CANBY, OR (KPTV) -
Joe V. was at the Swan Island Dahlia Farm learning about dahlias, the colorful flowers at the center of a big event in Canby.
The farm, which is home to the largest dahlia farm in the United States, is having its Annual Dahlia Festival starting Labor Day Weekend.
The Dahlia Festival is open from 8 a.m. to 6 p.m. from August 27 through the 29 and September 3 through the 5.
To learn more visit Dahlias.com.
Copyright 2016 KPTV-KPDX Broadcasting Corporation. All rights reserved.