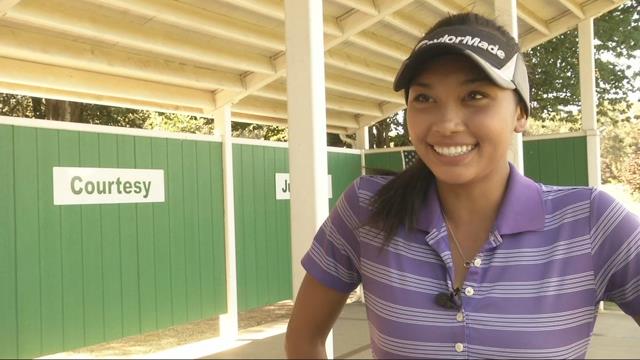 LAKE OSWEGO, OR (KPTV) -
A Lake Oswego High School student was selected for an opportunity of a lifetime. But it's her volunteerism and perseverance off the course that got her there.
16-year-old Tya Seth is playing at the Nature Valley First Tee Open at Pebble Beach. She's one of 81 students selected across the country who is paired with a PGA tour champion. A panel picked Seth after an essay she wrote reflected how the The First Tee of Greater Portland impacted her life.
"It's helped me through the passing of two friends and my grandmother," she said.
Seth has played at the Children's Course in Gladstone since she was nine and says instructors quickly became family. They have helped her stay determined and motivated.
"The best way I can show them how grateful I am for everything they've done for me is by teaching kids now. I want them to have the same opportunity I had when I was their age," Seth said.
The teen has dedicated the last several years volunteering and mentoring young girls. Staff say Seth has become a role model to youth players in The First Tee of Greater Portland programs. Seth is competing in the televised competition from Sept. 13 – Sept. 18.
For more information about youth golf programs visit here: TheFirstTeeGreaterPortland.org.
Copyright 2016 KPTV-KPDX Broadcasting Corporation. All rights reserved.