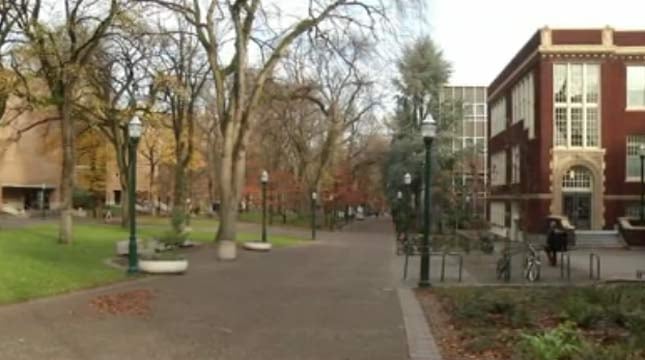 PSU (KPTV file image)
By STEVEN DUBOIS
Associated Press
PORTLAND, Ore. (AP) - The Oregon Court of Appeals has ruled that Portland State University wrongfully expelled a graduate student who was accused of threatening violence.
The university banned Henry Liu from campus four years ago after a classmate reported to police that the student was upset with a professor and talked about guns in the same conversation.
Police found four unloaded guns in Liu's apartment, along with ammunition and survival gear.
Liu maintained he did not threaten a faculty member, and was expelled based on hearsay.
The Appeals Court said Wednesday that PSU officials did not follow procedures for contested cases when expelling Liu. The judges said he should have had the right to counsel and the ability to cross-examine witnesses.
Portland State spokesman Christopher Broderick says the university disagrees with the decision and is deciding whether to appeal.
Copyright 2016 The Associated Press. All rights reserved. This material may not be published, broadcast, rewritten or redistributed.