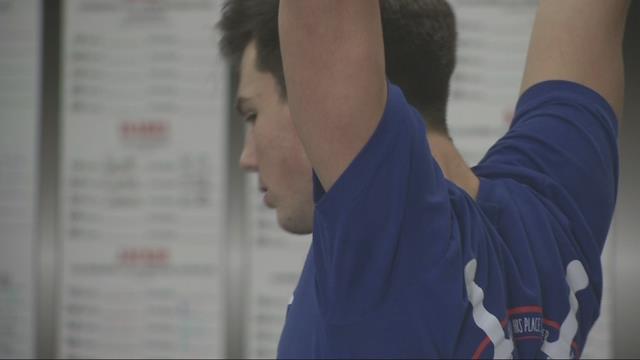 GRESHAM, OR (KPTV) -
At only 16 years old, Matei Leontescu is determined to get to the top of his sport.
The Corbett School Junior hopes to one day qualify for the CrossFit Games and earn the title of fittest man on earth. Of hundreds of thousands of athletes, only the top 40 in each division qualify for the competition. It's going to take a lot of determination, but Matei is not afraid to put in the work.
"It's not like other sports where you cheer on the person who comes in first. The biggest cheer is for the person who comes in last," Matei said.
CrossFit incorporates high intensity workouts with gymnastics and Olympic lifts. Coaches at 3-46 Grit in Gresham have seen Matei improve tremendously in two years. Owner Sara Coleman says he's an inspiration to others. He gave up football to dedicate himself to his passion.
"I think Matei encompasses what it looks like to put in work. To work for something you really really want. He works through insecurities and doubts. He's determined and I think those are attributes that sets him in a really small category of youth. I'm proud of him," she says.
Matei talks to MORE about his dream and how he's already training to get there. He hopes to qualify for the Games in 2019, once he is old enough to compete.
Copyright 2016 KPTV-KPDX Broadcasting Corporation. All rights reserved.