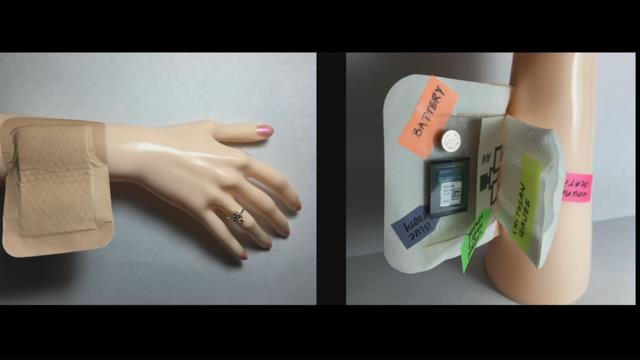 BEAVERTON, OR (KPTV) -
Though many people said she couldn't do it, eight grader Anushka Naiknaware was determined to prove them wrong.
The Stoller Middle School student has always been passionate for science. While other kids were out playing with friends, she was busy working on various school projects. After several years of researching, her science project grew into so much more.
"I was studying anatomy and what I felt disappointed in is that this problem is bigger than cancer, it's just not addressed. Basically, people were wearing bandages for the wrong period of time. When they have to check up on the wound, they have to take the entire thing off and do a visual inspection. This takes time and also it causes pain," Anushka said.
For the last two years, she has dedicated her time to creating and testing a 'smart' bandage. She invented a censor that monitors moisture levels under wound dressings. The date will let doctors know when the bandages need to be changed, without ever removing the bandage. Anushka talks to MORE about the pain free alternative.
"It helps heal it faster because you're getting the optimum amount of moisture under the dressing," she said.
In September, the 13-year-old won a science fair competition run by Google. The Lego Education Award included a $15,000 scholarship and a free trip to the Lego World Headquarters in Denmark. Though her invention is in the prototype phase, she hopes to one day have her invention in hospitals everywhere.
Copyright 2016 KPTV-KPDX Broadcasting Corporation. All rights reserved.