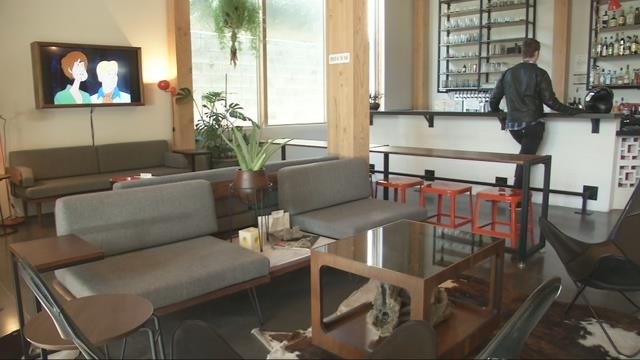 PORTLAND, OR (KPTV) -
Tanner Goods in North Portland is well-known for its fine leather goods like wallets, bags, and belts. But did you know the store also has a "secret" lounge?
The hideout is located in the back of the store and gives shoppers the chance to sit down and relax.
Guests can listen to some records, grab a bite to eat and enjoy some delicious Portland brews.
Marketing manager Michael Andersen says the lounge helps draw people to their store.
"We have people come from all over the world and they spend a lot of time in our store," he said. "We wanted to give them something to really experience."
Tanner Goods also has an outdoor patio for guests to use during the summer.
The store says families are welcome to bring their kids into the lounge until 5 p.m.
Copyright 2016 KPTV-KPDX Broadcasting Corporation. All rights reserved.