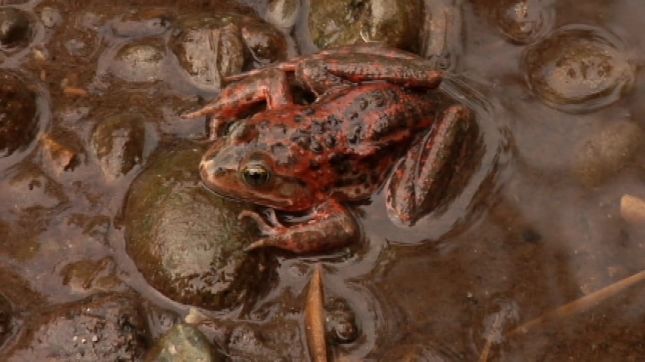 Spotted frog, file image
BEND, OR (AP) -
A proposed settlement sets minimum water flows and other standards to protect the endangered spotted frog.
The Bulletin reports environmental groups sued irrigation districts and the U.S. Bureau of Reclamation over protections for the frog in the Upper Deschutes River.
WaterWatch of Oregon spokesman Jim McCarthy says after the proposed settlement was filed that this is the beginning of the process.
Tumalo Irrigation District said in a release that the agreement was the lesser of two evils and avoids potentially high legal costs.
District manager Ken Rieck said farmers will get about 30 percent less water in a good year under the settlement.
WaterWatch attorney Janette Brimmer said the settlement's approval would speed up establishing protections for the frog.
Copyright 2016 The Associated Press. All rights reserved. This material may not be published, broadcast, rewritten or redistributed.