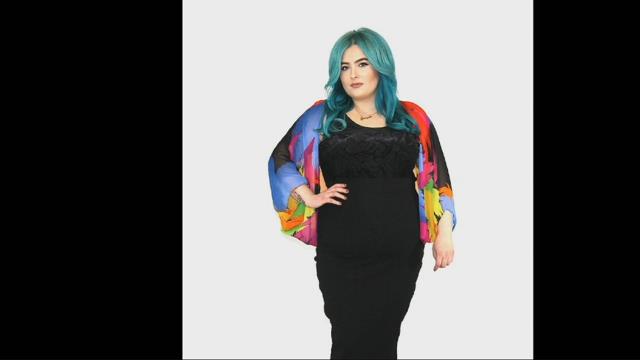 PORTLAND, OR (KPTV) -
Portland designers Claire Doody and Shawna Famer remember struggling to find their sizes growing up. It's what pushed them to start clothing lines of their own and offer all plus size women more options.
"It's super discouraging. Just because we may not be the standard size, it doesn't mean we don't want to look beautiful or look great in our clothes or feel comfortable in what we're wearing," Doody said.
Doody talks to MORE about her line Copper Union and the fashion show she started in Portland.
Famer discusses her 'in your face' style for her online company called Chubby Cartwheels.
"The Diet Industry Dropout Shirt isn't about dieting. It's more about how to not let gain corporations determine how I feel about my body."
The designers are among the growing plus size fashion community. They say there are plenty of local options in Portland including Amelia on Alberta as well as Savvy Plus and Union Rose in Southeast. You can also check out big box stores such as Forever 21 Plus, Avenue and Lane Bryant.
To learn more about Copper Union visit CopperUnionApparel.com
Check out Chubby Cartwheels at ChubbyCartwheels.com.
Copyright 2016 KPTV-KPDX Broadcasting Corporation. All rights reserved.