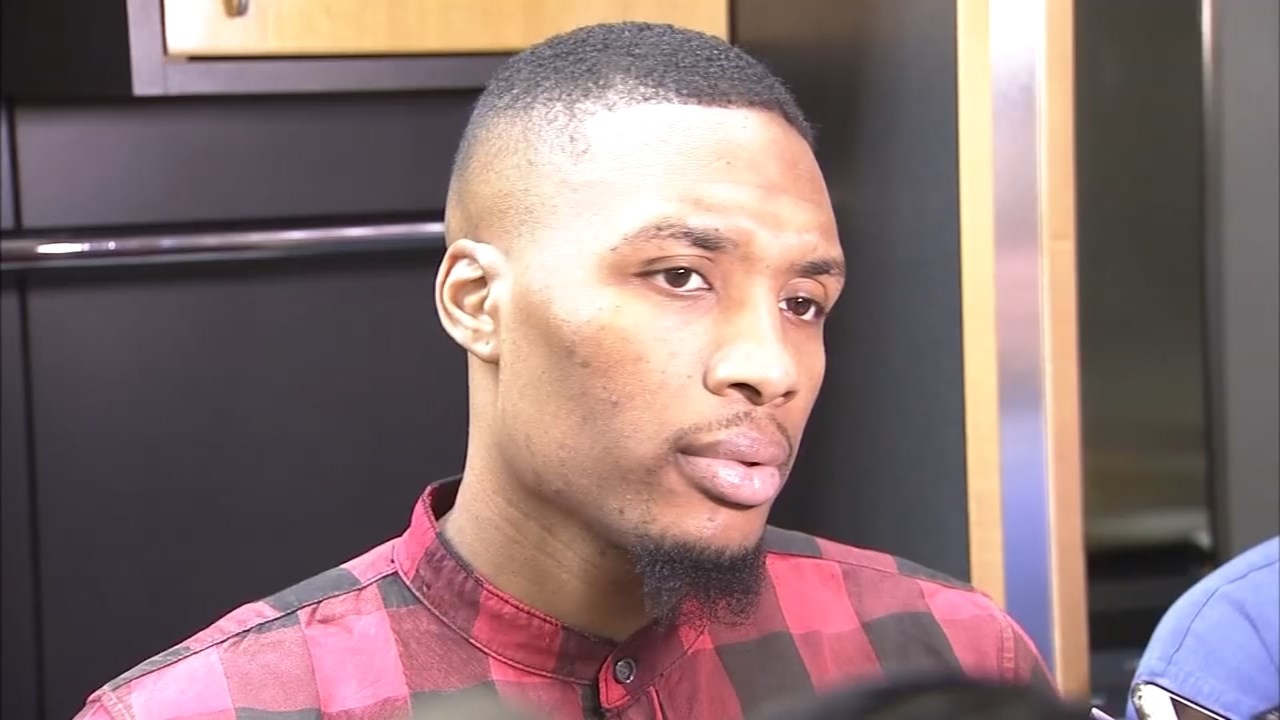 Damian Lillard (KPTV file image)
PORTLAND, OR (KPTV) -
Trail Blazers star Damian Lillard has weighed in on the continuing protests in Portland, telling ESPN, "Tearing apart your own city just isn't the place to begin, and also making your own city less of a safe place isn't the answer."
Lillard and the Blazers defeated the Sacramento Kings at the Moda Center on Friday night as protests were turning violent on the streets of Portland.
Tear gas and flash bangs were deployed and 17 people were arrested. Early Saturday morning, a protester was shot on the Morrison Bridge by someone in a car, leading to two arrests.
Lillard, originally from Oakland, California, told ESPN that this isn't the Portland that he has come to love as his adopted city.
Portland has been a great place since I've been here and long before, but this type of activity doesn't even seem to fit the description of Portland. Especially when the majority of the people here voted for Hillary. So if this is an anti-Trump rally, then you're probably harming the people that you side with in most cases. So again I share the same worry, but I don't think this is the solution.
Copyright 2016 KPTV-KPDX Broadcasting Corporation. All rights reserved.