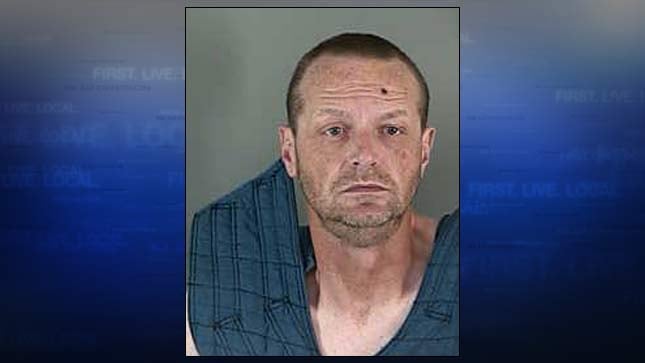 Troy Thompson, jail booking photo
EUGENE, OR (AP) -
A former firefighter who shot nine 3-inch nails into the back of a woman's head in a botched suicide pact has been sentenced to two years in state prison.
The Register-Guard reports Wednesday that Troy Thompson pleaded guilty to attempted second-degree manslaughter after accepting a plea deal that allowed him to avoid a possible maximum sentence of more than seven years.
Oregon State Police and emergency crews found Thompson and the woman along Highway 58 east of Lowell on June 1 of this year, with multiple nails sticking out of their heads.
The 31-year-old woman suffered permanent brain damage from the nails.
Thompson has previously said he met the woman the day before he hurt her when she approached him and asked for his help to kill herself.
The Register-Guard says the woman had bipolar disorder and had stopped her medication three weeks earlier.
Copyright 2016 KPTV-KPDX Broadcasting Corporation and The Associated Press. All rights reserved. This material may not be published, broadcast, rewritten or redistributed