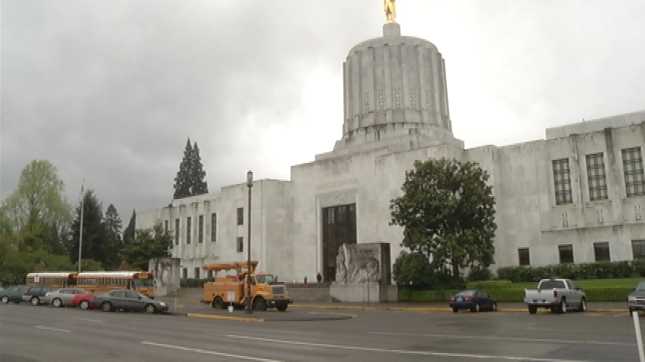 File image (KPTV)
By ANDREW SELSKY
Associated Press
SALEM, Ore. (AP) - Oregon Gov. Kate Brown presented her budget proposal for the next biennium, aiming to address a $1.7 billion shortfall while maintaining funding for critical areas, including education and health care.
In her proposal Thursday, which goes to the Legislature, Brown proposes closing a loophole in so-called pass-through taxes, increasing a tobacco tax, and discarding the customary increases in budgets for state universities and community colleges. In addition, the proposed budget maintains current service level funding for early childhood and kindergarten through 12th grade. Brown's budget will also look for efficiencies, including keeping vacant state jobs open for 60 days and eliminating non-mandatory travel for state employees.
The cuts and revenue increases together are expected to address the shortfall.
Copyright 2016 The Associated Press. All rights reserved. This material may not be published, broadcast, rewritten or redistributed.