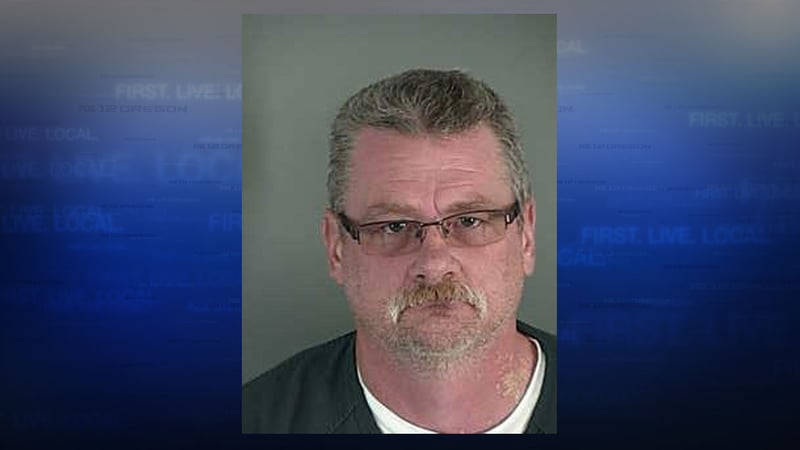 Ricky LeVasseur booking photo (Lane County Jail)
EUGENE, OR (AP) -
A Eugene man twice convicted for sex-related crimes has been charged in a new 2015 attack after Eugene police say they matched his DNA to skin cells collected from the alleged victim's fingernails.
The Register-Guard reports that 53-year-old Ricky LeVasseur is in Lane County Jail. He has pleaded not guilty to sexual abuse and other charges. He is to appear in court later this month.
Court records show that a woman reported a man attacked her on Nov. 4, 2015 but she managed to escape. DNA collected from her fingernail scrapings were sent to the Oregon State Police crime lab that month.
LeVasseur's DNA was already in the state's database because of his 1989 and 2003 sex-related convictions. But authorities did not make a match to LeVasseur's DNA until a year later.
Eugene police arrested him last month. Eugene police declined to comment.
State police spokesman Bill Fugate declined to speak about the specific case but said rape kit testing can normally take up to five months.
Copyright 2016 The Associated Press. All rights reserved. This material may not be published, broadcast, rewritten or redistributed.