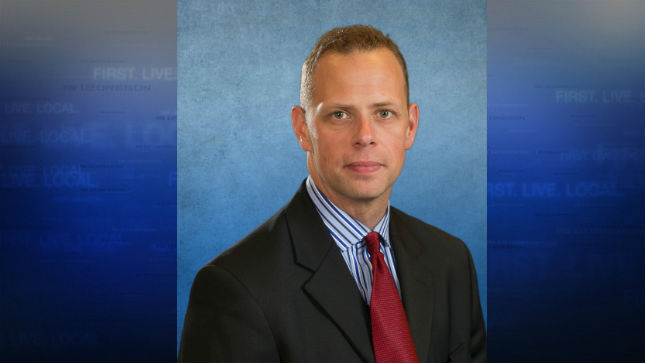 Sgt. Jason Goodding
PORTLAND, OR (AP) -
A felon whose pistol was used to kill a Seaside police sergeant has pleaded guilty to federal charges.
Jamie Lee Jones admitted Wednesday he possessed methamphetamine with intent to sell and had a firearm while selling heroin.
Other charges are being dropped in a plea agreement, including allegations he threatened witnesses to keep them from cooperating with investigators after the February slaying of Sgt. Jason Goodding.
Goodding was fatally shot by Phillip Ferry as he tried to arrest him in downtown Seaside. Another officer then shot and killed Ferry. Prosecutor Gary Sussman said Ferry had stolen the pistol from Jones shortly before the killing.
The 46-year-old Jones faces a minimum penalty of five years in prison at his March sentencing. The maximum is life behind bars.
Copyright 2016 The Associated Press. All rights reserved. This material may not be published, broadcast, rewritten or redistributed.