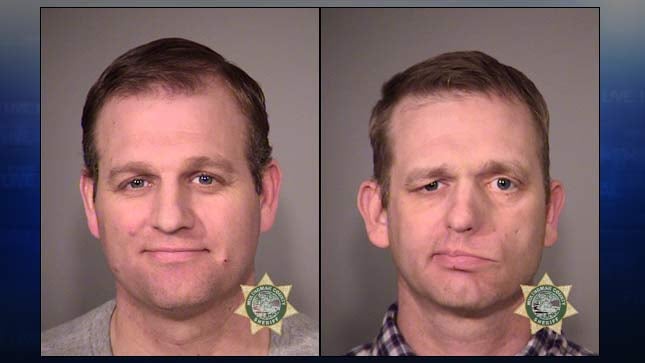 Ammon Bundy (left) and Ryan Bundy (right), jail booking photos
LAS VEGAS (AP) -
Two sons of Nevada cattleman Cliven Bundy refused to attend, and several co-defendants shouted an oath of defiance at the end of a federal court hearing to schedule trials for 17 men accused of conspiring to take up arms against federal agents in April 2014.
A U.S. magistrate judge decided not to order marshals to bring Ammon and Ryan Bundy to court by force, so the two Bundy sons who were acquitted of federal charges in an Oregon wildlife refuge occupation remained in a nearby holding cell.
They were provided a speaker to hear the Las Vegas court proceedings.
Another co-defendant, Peter Santilli, blurted out that the two didn't want to be shackled.
The judge made no immediate rulings on a range of arguments, including prosecutors' requests to have three trials and defendants' requests to be tried together beginning Feb. 6, or in groups of their choosing.
Ammon and Ryan Bundy were acquitted by a jury in October of charges tied to the takeover of the Malheur National Wildlife Refuge early this year.
This material may not be published, broadcast, rewritten or redistributed.