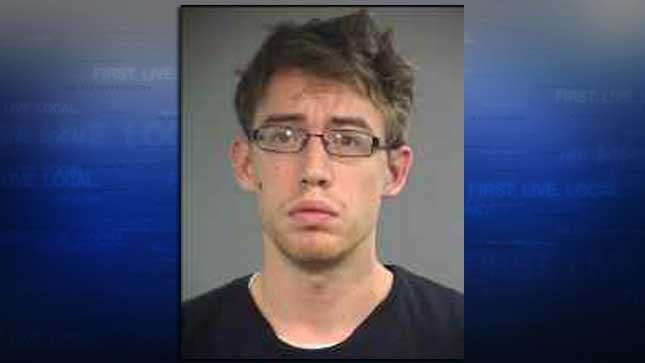 Talon Duane Ramoz, jail booking photo
ASHLAND, OR (AP) -
An Ashland man convicted of rape has been granted a new trial after a word was left out of jury instructions due to a clerical error.
The Mail Tribune reports that 30-year-old Talon Duane Ramoz was convicted in July of first-degree rape and first-degree sexual penetration. In his indictment, he is accused of knowingly having sexual intercourse with a woman in October 2015 while she was physically helpless and mentally incapacitated.
After his conviction, Ramoz's attorneys argued that jury instructions had left out the word "knowingly." They appealed the conviction on the grounds that the jury was not instructed to consider Ramoz's mental state.
Ramoz is currently being held in the Jackson County Jail without bail. He has been in jail since October 2015. A bail hearing is set for Friday.
Copyright 2016 The Associated Press. All rights reserved. This material may not be published, broadcast, rewritten or redistributed.