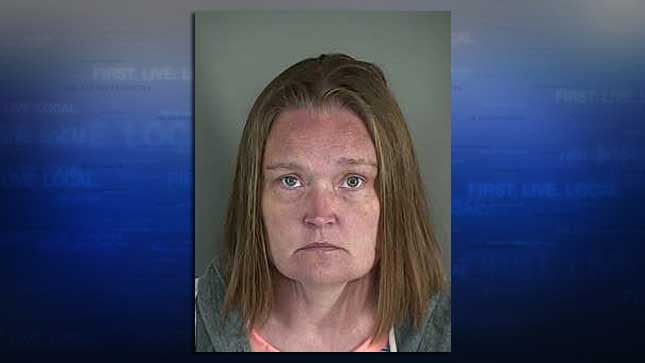 Noella Fay, jail booking photo
EUGENE, OR (AP) -
A woman who drove her SUV through a Springfield supermarket this summer has been found guilty except for insanity.
The Register-Guard reports 42-year-old Noella Fay has been diagnosed with bipolar disorder and could be sent to the Oregon State Hospital for her crimes, which include reckless driving, criminal mischief, recklessly endangering another person and unlawful use of a weapon.
A Lane County judge will decide early next year whether Fay should be sent to the state-run mental hospital or allowed to remain in the community while receiving psychological services.
Police said the incident happened after the woman argued with store managers about gift cards.
Fay told a reporter Wednesday that she drove through the supermarket during a manic episode that occurred after her doctor adjusted her medication.
Copyright 2016 The Associated Press. All rights reserved. This material may not be published, broadcast, rewritten or redistributed.