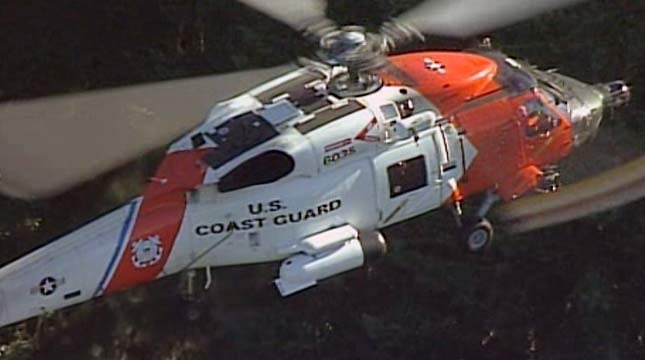 U.S. Coast Guard helicopter (file image)
WARRENTON, OR (AP) -
Authorities say the search for a 27-year-old man who was swept out to sea at the central Oregon Coast has been suspended.
The Coast Guard said in a news release that emergency crews searched by helicopter and boat for more than 15 hours after receiving a report that the man had fallen in the water and he was not in sight.
Officials say the man was last seen near Cape Perpetua on Thursday. His name was not released.
The search may resume pending additional information.
Weather at the time of the incident was reported as 15-foot seas and 10 mph winds.
Copyright 2016 The Associated Press. All rights reserved. This material may not be published, broadcast, rewritten or redistributed.