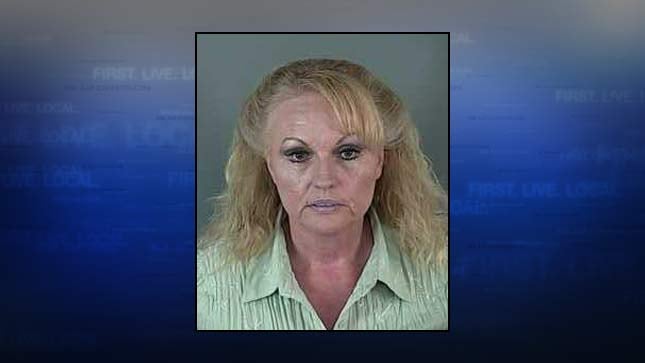 Pamela Jean Gygi, jail booking photo
EUGENE, OR (AP) -
An Oregon woman accused of hiring a hit man to kill her ex-husband has pleaded guilty to using interstate commerce in a murder-for-hire plot.
Pamela Gygi of Lane County entered the plea Monday at the federal courthouse in Eugene.
Federal officials said Gygi paid a parolee to kill her ex-husband, but the parolee decided to instead alert the man to the plot.
The woman was arrested in July after the would-be hit man had several audio-recorded meetings with her.
Court documents state Gygi paid the hit man $600, and promised him a residence in California, the title to a 2005 Dodge Stratus and an online business.
Copyright 2017 The Associated Press. All rights reserved. This material may not be published, broadcast, rewritten or redistributed.