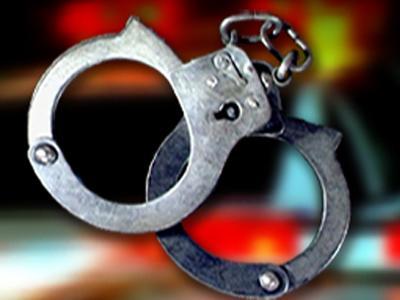 File image (KPTV)
PORTLAND, OR (AP) -
Police arrested 15 men from Oregon, Washington and Canada during a one-week undercover sex trafficking operation.
The Portland Police Bureau said Wednesday that investigators posted ads on sex trafficking websites from Jan. 31 to Feb. 3 and that the men contacted undercover officers to arrange payment for sexual acts.
Police say the men who responded and came to a Portland hotel were arrested on a misdemeanor charge of commercial sexual solicitation.
Those arrested in Oregon include: Gregory Laubsch, Juan Lopez and Kurt Parker of Portland; Matthew Schrader of Johnson City; Ravikumar Dojad of Beaverton; and Jeremy Tanner of Dayton.
Men arrested in Washington include: Danil Nyukeyev, Gilberto Ramirez, Darrin Maxey, Joel Garcia-Cruz and Charles Wilson II of Vancouver; Chad Andrews of Ridgefield; Cory Ryan of Everett; and Vishwambhara Adiga of Kirkland.
Gilles Barjon of Montreal, Quebec, Canada was also arrested.
Copyright 2017 The Associated Press. All rights reserved. This material may not be published, broadcast, rewritten or redistributed.