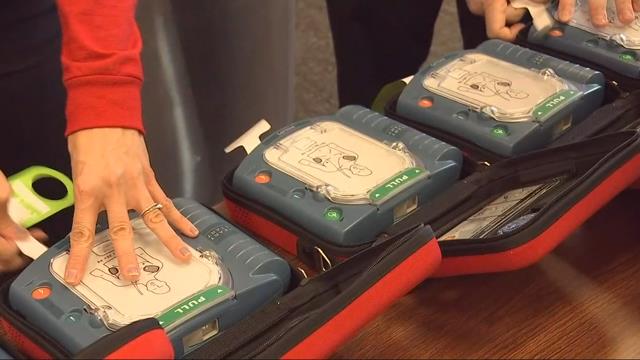 ALOHA, OR (KPTV) -
A new pilot program in Washington County could mean the difference between life and death if someone goes into cardiac arrest.
The program, called the Verified Responder Pilot Program, utilizes an app called PulsePoint that can alert first responders to cardiac emergencies even if they are off-duty.
Volunteers gathered in Aloha Tuesday to pack up hundreds of automatic electrical defibrillators to be given to medically trained Tualatin Valley Fire and Rescue crews when they are off-duty and alerted by the app.
The AED units will allow for help to arrive much faster, sometimes even before an ambulance.
Fire officials say the initiative is important because more than 300,000 Americans die of cardiac arrest every year, and speed is of the essence when a cardiac emergency occurs.
"The chance of survival is going to astronomically increase," TVF&R firefighter and paramedic Scott Brawner said. "It's really exciting to be part of it. I mean, this really is going to make a difference."
More than 200 TVF&R firefighters have already volunteered to be part of this program, the first of its kind in the country.
Copyright 2017 KPTV-KPDX Broadcasting Corporation. All rights reserved.