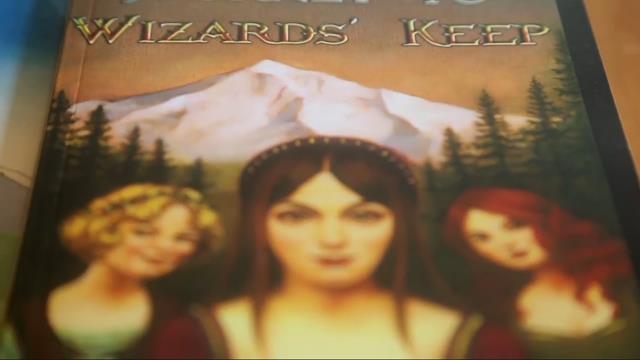 It's a book that's been in the works for 30 years.
It started when local author K.C. Cowan and her high school friends were looking for strong female leads in the novels they picked up and then decided to create their own story.
Cowan's friend Sara Cole started the collection, titled "The Log," and then passed the second chapter over to another friend Nancy Danner. Danner then moved the tale along to Cowan, continuing the cycle between the friends for three years.
Turning themselves into the heroines of the story, the trio looked to the places around them for inspiration for the fantasy tale. Mount Hood became the Hooded Mountains while Pendleton was reimagined as the Kingdom of Tondelpen.
From 1979 through 1982, the three filled a pair of large 3-ring binders with the handwritten chapters but stopped writing without an ending to the story. Then in 2012 and at Cole's urging, Cowan decided to type up the story.
Cowan shared the chapters as she finished them, and the women enjoyed revisiting the world so much they each took on adding a new chapter or two to finish the book.
The new book, "Journey to Wizards' Keep," is available online at the women's website, IrenceNanKay.com, as well as at RavenwoodPublishing.com. The three said they are publishing a second book out this July and are working on a third.
Copyright 2017 KPTV-KPDX Broadcasting Corporation. All rights reserved.