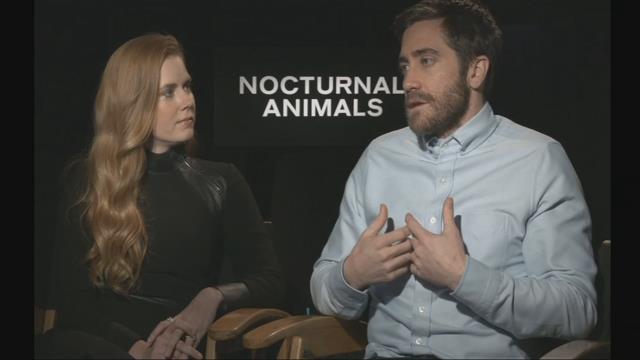 This just might be the best week of the year to cozy in and watch a new movie on DVD or Blu-ray.
A few of the films up for Oscars at this Sunday's Academy Awards were just released Tuesday morning for watching at home!
Oscar-nominated stars Amy Adams and Jake Gyllenhaal will keep you on the edge of your seat in "Nocturnal Animals," a haunted romantic thriller about an art gallery owner who feels threatened by her ex-husband's novel.
For those looking for a true story, there is "Hacksaw Ridge," about American soldier Desmond Doss, who saved 75 men in Okinawa during the bloodiest battle of World War II without firing a single shot.
Also up for six Oscars this year, including Best Picture, is the heart-wrenching drama "Manchester by the Sea." Casey Affleck is the anchor of the film as Lee Chandler, a handyman who has to return to his hometown after his brother dies, and the movie also stars Oscar-nominated actress Michelle Williams.
"Nocturnal Animals," "Hacksaw Ridge" and "Manchester by the Sea" are out on DVD and Blu-ray now.
Copyright 2017 KPTV-KPDX Broadcasting Corporation. All rights reserved.