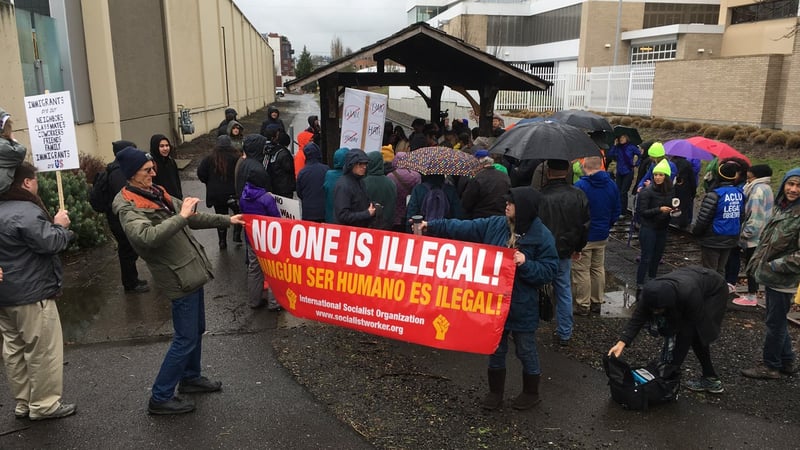 PORTLAND, OR (KPTV) -
Openly defying President Donald Trump's plans to step up deportations of immigrants in the U.S. illegally, several hundred of them and their supporters staged a rally next to the Immigration and Customs Enforcement building in Portland.
Speakers at the rally Monday chanted that they were undocumented but unafraid. Security guards at the building kept an eye from behind windows on the peaceful protest but did not intervene. There was no other visible police presence.
Juan Avalos, who came to America from Salamanca, Mexico, when he was 12, said the rally was meant to dispel the cloud of fear that has gripped the immigrant community.
Now 21, Avalos attends community college and works in a body shop. He says he and other rally organizers are encouraging people to stop being afraid.
Copyright 2017 The Associated Press. All rights reserved. This material may not be published, broadcast, rewritten or redistributed.