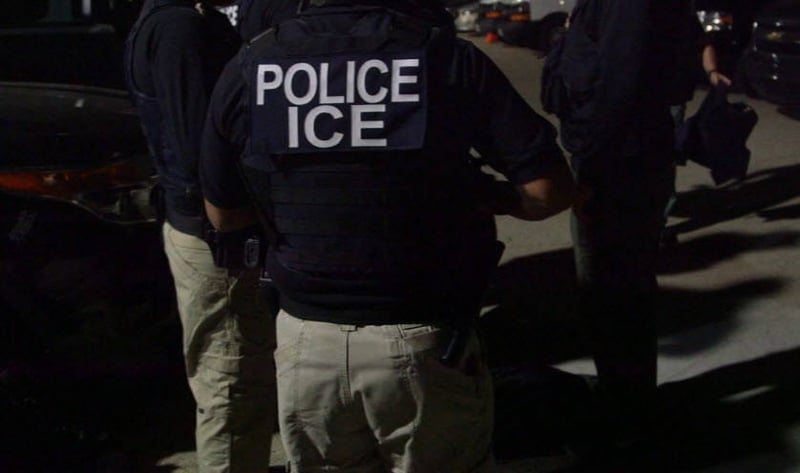 (file)
SALEM, OR (AP) -
Community activists and union leaders say federal immigration officers stopped two vans carrying workers headed to a forest to pick an ornamental shrub, detained 19 of them and then took 10 of them away.
Pedro Sosa, who works with the American Friends Service Committee, a Quaker group, said 10 of the Latino workers were taken away after the traffic stop on a highway just outside the town of Woodburn in the predawn hours Friday. He said most of the workers are Guatemalan and at least one is Mexican.
Sosa said Tuesday four or five of the workers remain in detention and may have been taken to a detention center in Tacoma, Washington.
Rose Richeson, a spokeswoman for Immigration and Customs Enforcement for the Pacific Northwest, said she is gathering information on the matter.
Copyright 2017 The Associated Press. All rights reserved. This material may not be published, broadcast, rewritten or redistributed.