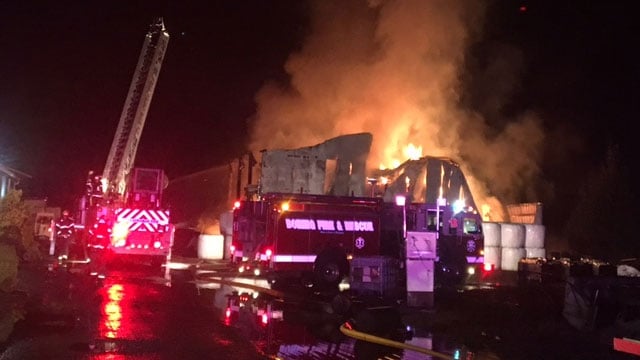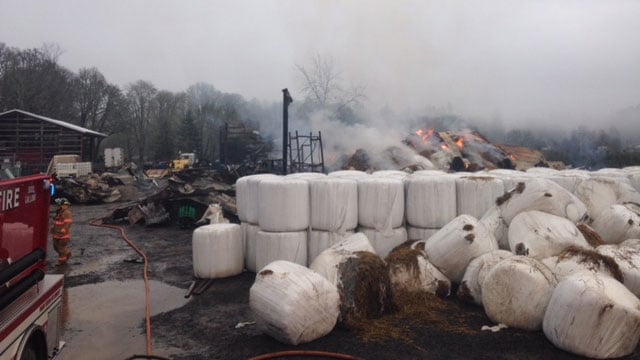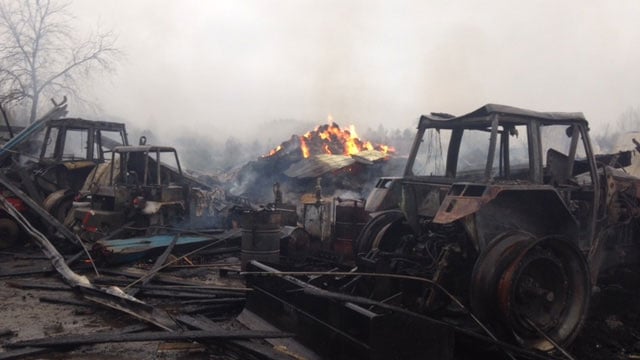 EAGLE CREEK, OR (AP) -
Authorities say a fire southeast of Portland destroyed a barn that contained farm equipment and 1,500-pound bales of hay.
Clackamas Fire District 1 firefighters responded at 1 a.m. Thursday to the barn in Eagle Creek near Highways 224 and 221. The structure, 60 feet by 120 feet, was fully engulfed by flames.
Firefighters prevented the flames from spreading and remained on scene well into daylight. The cause of the blaze remains under investigation.
Crews from the Estacada Rural Fire District and Sandy Fire District assisted with battling the barn fire.
No injuries were reported.
Copyright 2017 The Associated Press. All rights reserved. This material may not be published, broadcast, rewritten or redistributed.