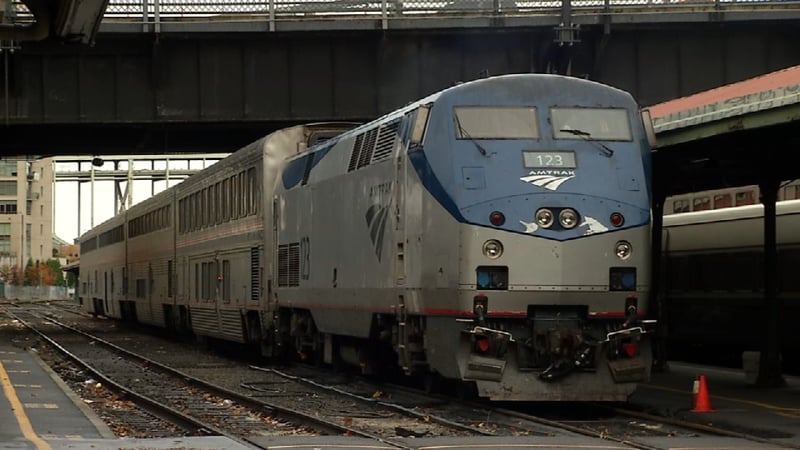 Amtrak train (file photo)
VANCOUVER, WA (AP) -
Officials say Amtrak services have been temporarily disrupted between Vancouver and Kelso because of a landslide.
Amtrak said in a news release Monday that BNSF Railway, which owns the tracks, has placed a 48-hour moratorium on all rail traffic in the area until Wednesday.
Amtrak is working to secure alternate transportation for the Amtrak Cascades and Coast Starlight service.
Normal rail operations continue south of Portland, Oregon to Eugene, Oregon.
Amtrak advises passengers looking for the latest information on their particular route or other details to call their hotline at 800-USA-RAIL (800-872-7845) or check Amtrak.com/alerts.
Copyright 2017 The Associated Press. All rights reserved. This material may not be published, broadcast, rewritten or redistributed.