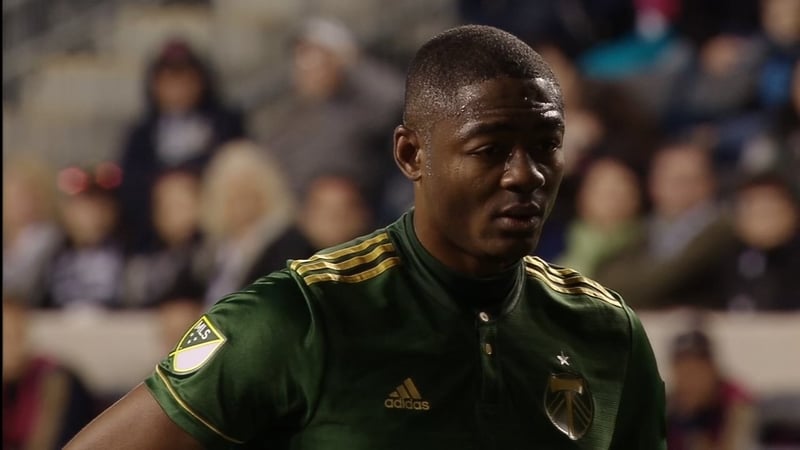 Fanendo Adi (KPTV file image)
PORTLAND, OR (KPTV) -
Timbers striker Fanendo Adi has been suspended for Saturday's match against the Vancouver Whitecaps at Providence Park.
Major League Soccer announced the suspension Wednesday.
It stems from Portland's match against Sporting Kansas City last Saturday. The league determined Adi used "violent conduct" in the 26th minute of that match against an opposing player.
Timbers coach Caleb Porter said the team is disappointed in the league's decision.
"I was surprised there wasn't another player on the other team to get a suspension, that's what I'll say," Porter said Wednesday.
Porter said the team will still be prepared for rival Vancouver on Saturday.
"When you lose a guy, there's not like a long discussion on how do you solve it. You are already prepared for how you solve it because you are preparing guys that aren't in the starting lineup to play every single day. To do the things you need them to do, to keep them ready so we move on," he said.
Copyright 2017 KPTV-KPDX Broadcasting Corporation. All rights reserved.