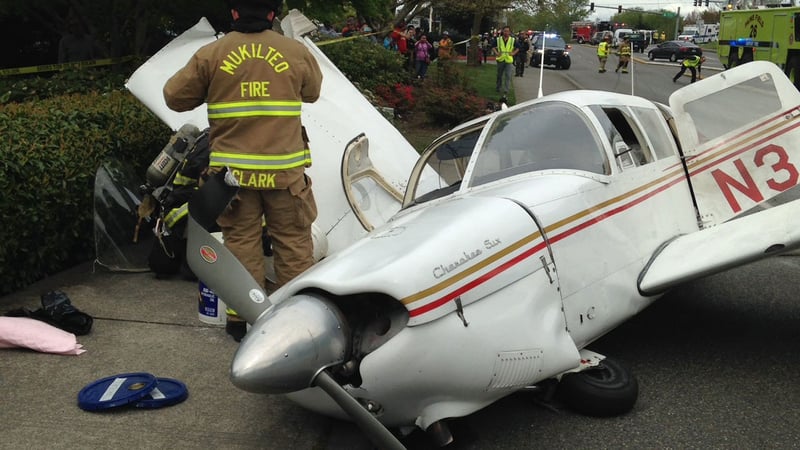 (courtesy Mukilteo Police Department)
MUKILTEO, WA (AP) -
Authorities say a small plane crashed on a road shortly after it departed from Paine Airport north of Seattle.
The Mukilteo Police Department said on Twitter Tuesday afternoon that a small plane "was down" at Harbor Point Boulevard Southwest and Mukilteo Speedway, which is also known as State Route 525.
Police say there are no injuries but several vehicles were damaged. Police photos show at least one SUV with what appears to be fire damage to the engine.
The Paine Airport said on Twitter at about 3:40 p.m. that the aircraft departed from one of their runways and then crashed at the end it.
Police said both directions of the speedway were closed.
The Snohomish County Public Utility District says crash-related power outages were restored Tuesday afternoon although power was still out at the scene.
Copyright 2017 The Associated Press. All rights reserved. This material may not be published, broadcast, rewritten or redistributed.