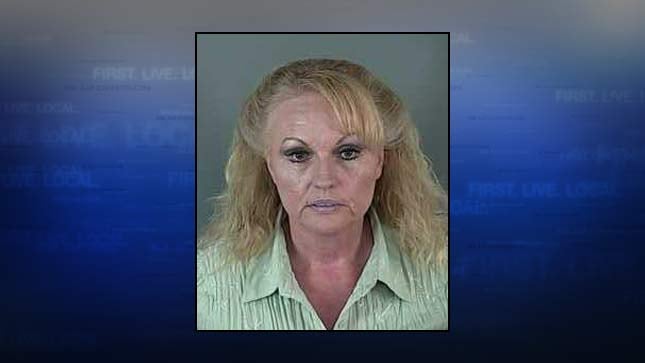 Pamela Jean Gygi, jail booking photo
EUGENE, OR (AP) -
An Oregon woman has been sentenced to 10 years in federal prison for a murder-for-hire scheme that unraveled when the felon she hired to kill her ex-husband drove to Utah and alerted him to the plot.
U.S. District Judge Ann Aiken handed down the sentence Wednesday in Eugene, months after Pamela Gygi pleaded guilty to charges of firearm possession and using interstate commerce in a murder-for-hire plot.
Assistant U.S. Attorney Frank Papagni said Gygi was motivated by money. She stood to collect on ex-husband Dean Hamill's $150,000 life insurance policy.
The would-be hit man told investigators that Gygi paid him $600, and was promised a residence in California, the title to a 2005 Dodge Stratus and the online business Gygi jointly owned with her ex-husband.
Copyright 2017 The Associated Press. All rights reserved. This material may not be published, broadcast, rewritten or redistributed.