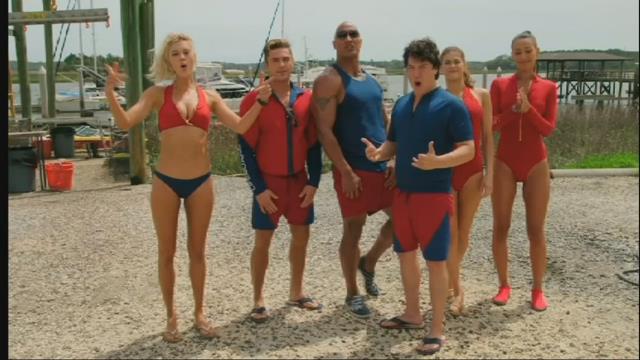 The smash 90s show "Baywatch" is getting a big screen re-imagining with all of the original beach-bound excitement from the show and a dash of comedy, courtesy of Zac Efron and Dwayne "The Rock" Johnson.
The action comedy has plenty of beautiful people in skimpy swimsuits who are trying to uncover a criminal plot that threatens the future of their bay.
Cast members said getting camera-ready for their bright red swimsuits meant sacrificing some favorite foods. Johnson noted his crazy diet dropped his weight to 230 pounds, while Efron said he had to cut carbs altogether.
They also said being a good swimmer was a must for the role, something that came easy for not only Johnson, who learned to swim at the age of 2, but also for the film's big bad, Priyanka Chopra, who was on the swim team in school.
More Good Day Oregon's executive producer Janie Rios had a chance to screen the film. She said fans of The Rock will love seeing him in action, and he has tons of quick one-liners pOKing fun at Efron's character. All in all, though, she said the movie was just ok.
Copyright 2017 KPTV-KPDX Broadcasting Corporation. All rights reserved.