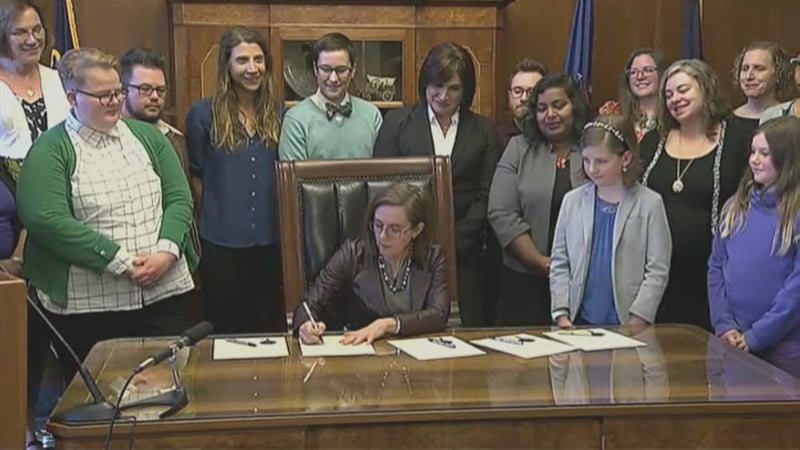 SALEM, OR (AP) -
Gov. Kate Brown has signed a bill that will make it easier for transgender people in Oregon to update their birth certificates away from public view beginning next year.
The measure makes Oregon the second state after California to adopt laws specifically designed to help mitigate potential discrimination against transgender individuals.
House Bill 2673 eliminates the requirement that changes to someone's name or gender identity must be posted publicly by the courts. It also allows court cases involving gender identity changes on birth records to be sealed.
Brown says the bill builds on the Oregon Equality Act, which was a broad non-discrimination law based on gender identity and sexual orientation the state passed a decade ago.
Reporting by Kristena Hansen, Associated Press
Copyright 2017 The Associated Press. All rights reserved. This material may not be published, broadcast, rewritten or redistributed.