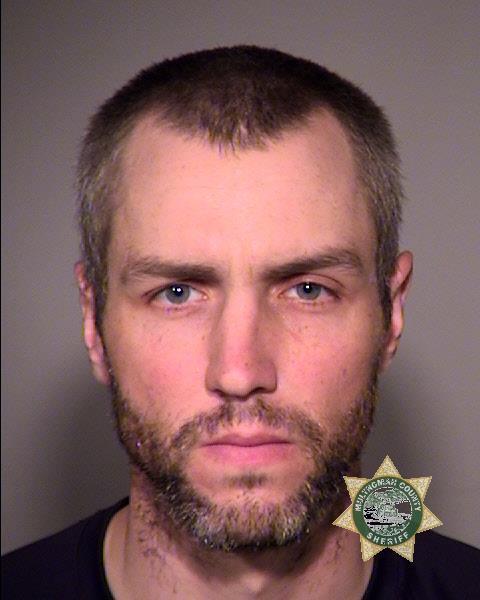 Timothy Chapek booking photo (Multnomah Co. Jail)
PORTLAND, OR (KPTV) -
Police arrested a 30-year-old man after officers said he robbed a bank in downtown Portland Friday.
Officers from the Portland Police Bureau's Central Precinct responded to reports of a robbery at the US Bank located at 410 Southwest Harrison Street just after 3 p.m.
Employees at the bank told officers that the suspect entered the bank and demanded money from a teller but did not display any weapons.
The suspect left the bank without incident after receiving an undisclosed amount of cash.
Police investigated the area and located a man matching the description of the suspect near Southwest 16th Avenue and Southwest Jefferson Street and took him into custody.
The suspect, identified as Timothy Chapek, was booked into the Multnomah County Jail and faces federal bank robbery charges.
Robbery detectives with the PPB along with FBI agents are continuing the investigation into the robbery. Anyone with information regarding Chapek is asked to call Detective Brett Hawkinson at 503-823-1080 or email him at Brett.Hawkinson@portlandoregon.gov.
Copyright 2017 KPTV-KPDX Broadcasting Corporation. All rights reserved.