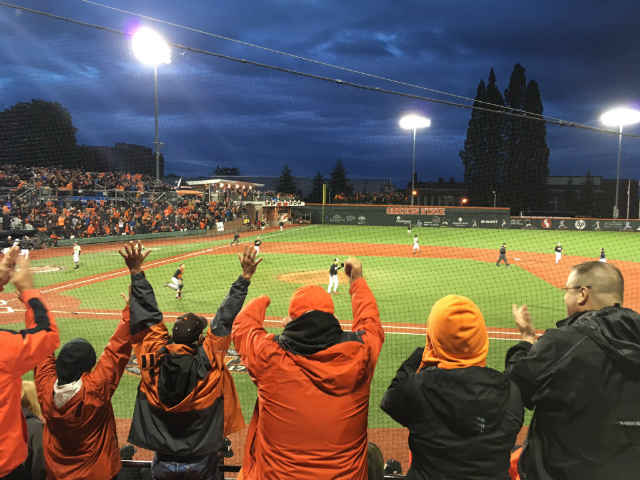 (KPTV/ Nick Krupke)
CORVALLIS, OR (AP) -
Oregon State beat Vanderbilt 8-4 in the opening game of their NCAA super regional on Friday night, a day after reports surfaced that the Beavers' top pitcher pleaded guilty to a molestation charge as a teenager.
On Thursday, the Oregonian/OregonLive detailed the molestation case against Oregon State pitcher Luke Heimlich when he was 15. Shortly before Friday's game, Heimlich's attorney said the junior had asked to be excused from playing.
Heimlich was in uniform and was cheered by fans when he was introduced along with the rest of Oregon State's players before the game. Attendance for the game was announced at 3,737, a Goss Stadium single-game record.
KJ Harrison hit a 3-run home run and Nick Madrigal added a two-run double to lead the Beavers. Oregon State, ranked No. 1 in the nation, is the top national seed in the NCAA Tournament. The Beavers have won 20 straight games.
Copyright 2017 The Associated Press. All rights reserved. This material may not be published, broadcast, rewritten or redistributed.