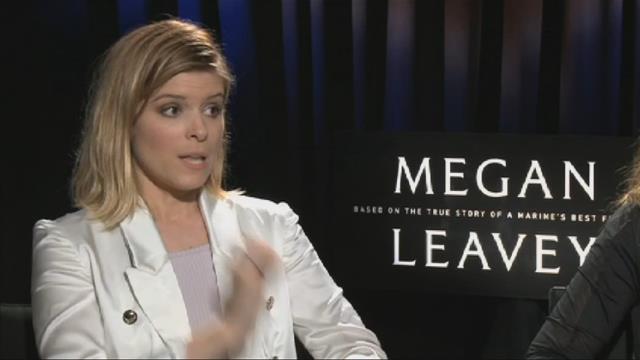 A movie about a real-life wonder woman just hit theaters, and it is a true story of courage, triumph and friendship.
The new movie "Megan Leavey" is based on the true-life story of a young woman who enlisted in the Marines and formed an emotional bond with a bomb-sniffing dog during two tours of duty in Iraq.
For cast members Kate Mara, Common and Ramon Rodriguez, portraying someone in the military was a big responsibility.
"I think after making this movie and, you know, really talking to Megan Leavey and trying to tell her story in the best way we can, I have just that much more respect for people that go through this sort of thing," Mara said.
"When you take on the honor and opportunity to play a character and then you take on the honor to play a Marine, someone who served the country, you want to give it as much attention and as much detail and reverence and respect as possible," Common added.
Mara said she spent a lot of time getting ready for this role, not only prepping physically but also spending time bonding with her canine co-star.
For more on the new film, visit the movie's official site at BleeckerStreetMedia.com/MeganLeavey.
Copyright 2017 KPTV-KPDX Broadcasting Corporation. All rights reserved.