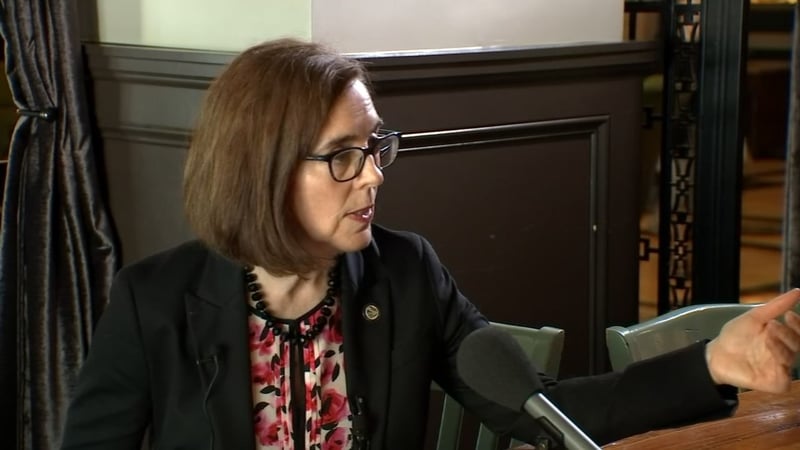 Gov. Kate Brown (KPTV file image)
By KRISTENA HANSEN
Associated Press
SALEM, Ore. (AP) - Democratic lawmakers in Salem have surrendered their efforts to overhaul Oregon's corporate tax code before the Legislature adjourns.
The announcement came in a statement Thursday morning issued by Gov. Kate Brown, House Speaker Tina Kotek and Senate President Peter Courtney.
Democrats exhausted their efforts in recent weeks to raise millions of additional revenue from businesses for the upcoming 2017-19 budget. As a tax hike, Democrats' proposal needed some support from Republicans, who refused to budge for months.
Brown, Kotek and Courtney say they'll try again likely in 2019.
On Wednesday, lawmakers solved a huge chunk of the budget deficit, previously $1.4 billion, by passing several health care-related taxes and policies that'll fill nearly $900 million of that gap.
Copyright 2017 The Associated Press. All rights reserved. This material may not be published, broadcast, rewritten or redistributed.