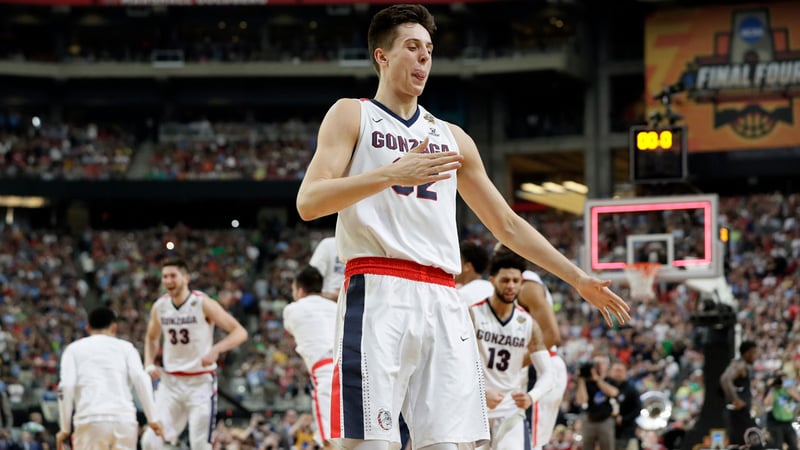 Zach Collins, AP photo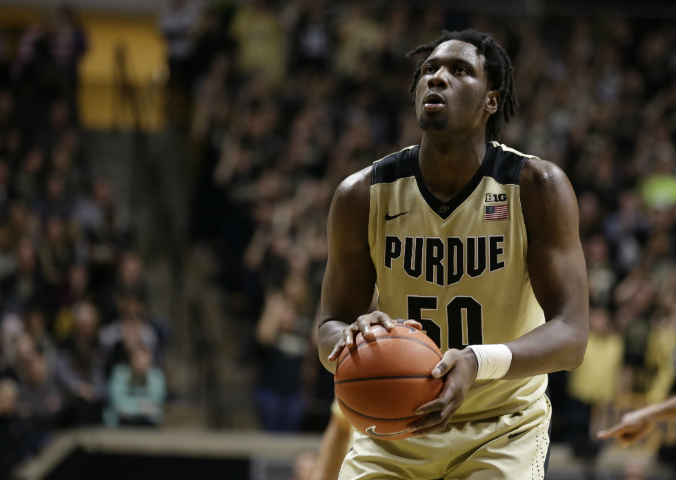 Caleb Swanigan, AP photo
PORTLAND, OR (KPTV) -
During the NBA Draft Thursday, the Portland Trail Blazers selected Gonzaga center Zach Collins and Purdue forward Caleb Swanigan.
The Blazers traded up in the NBA draft to select Gonzaga center Zach Collins.
Adrian Wojnarowski, editor of TheVertical.com, reported that Portland packaged picks 15 and 20 in a trade and received the 10th overall pick from Sacramento.
Portland then selected Collins.
The Trail Blazers later confirmed their pick on Twitter.
Collins is 7 feet tall and 230 pounds. He averaged 10 points, 5.9 rebounds, 1.77 blocks and 65.2 percent shooting last year at Gonzaga, according to the Trail Blazers
Portland had the 26th pick in Thursday's draft and selected Purdue forward Caleb Swanigan.
Swanigan is 6 feet 9 inches tall and 246 pounds. Last year at Purdue he averaged 18.5 points, 12.5 rebounds and 3 assists.
Copyright 2017 KPTV-KPDX Broadcasting Corporation. All rights reserved.