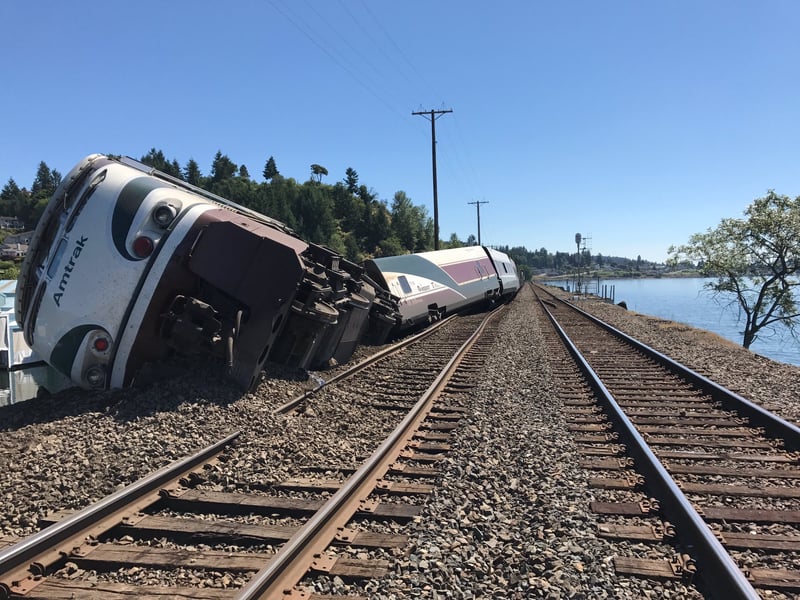 STEILACOOM, WA (AP) -
Portions of an Amtrak passenger train have derailed near a town in Washington state's Pierce County.
The Pierce County Sheriff's Office said on Twitter that there appear to be only minor injuries from the waterfront derailment near the town of Steilacoom.
Four cars of the train, which was carrying around 200 passengers, derailed on Sunday afternoon near the Chambers Bay golf course.
West Pierce Fire says passengers are being safely evacuated from the scene.
Photos posted on social media show several cars of the train tipped over on the tracks, near the waters of the bay.
There is no word on the cause of the derailment.
Steilacoom is about 45 miles south of Seattle. The Chambers Bay golf course was the site of the 2015 U.S. Open.
Copyright 2017 The Associated Press. All rights reserved. This material may not be published, broadcast, rewritten or redistributed.