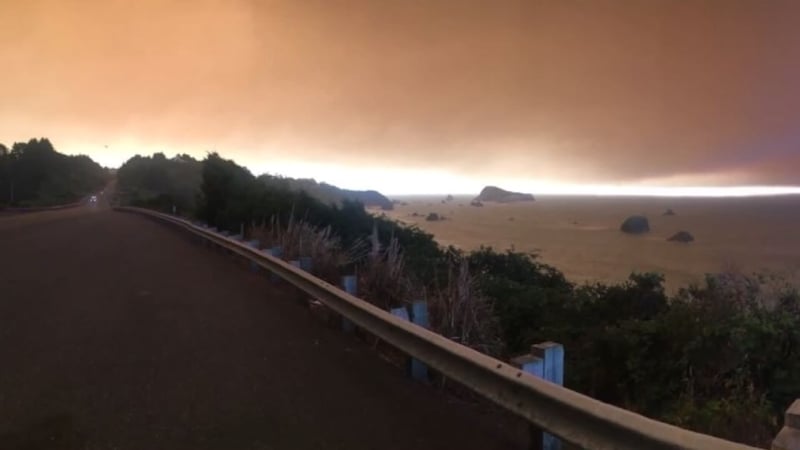 BROOKINGS, OR (KPTV) -
Firefighters in southwest Oregon are bracing for hot, windy weather conditions into the weekend that could worsen a 159-square-mile wildfire.
Fire crews on Friday also expect hot, dry weather that could worsen another large blaze in central Oregon near the tourist town of Sisters.
In the southern part of the state, authorities issued the lowest level of an evacuation warning for the residents of the 6,500-person town of Brookings in case winds pushed the flames closer to homes.
The fire is currently about 5 miles from Brookings, near the California border.
There is no containment on the fire, although crews have made progress on digging out fire lines to stop its spread.
In central Oregon, a 21-square-mile fire is 32 percent contained.
Copyright 2017 The Associated Press. All rights reserved. This material may not be published, broadcast, rewritten or redistributed.