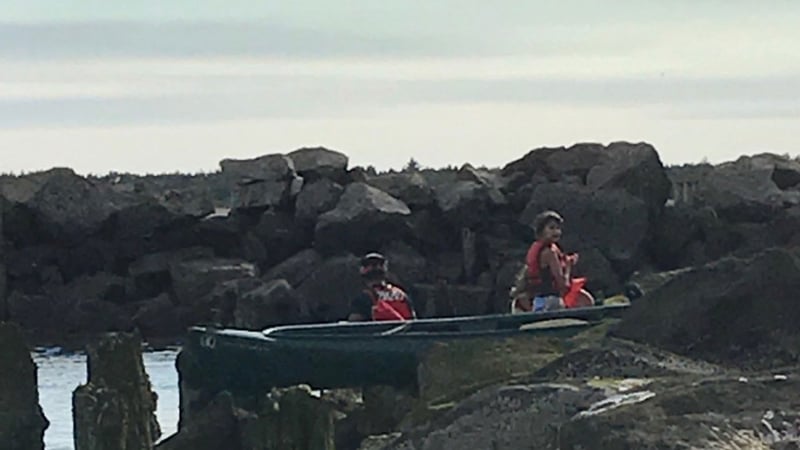 (courtesty U.S. Coast Guard)
WARRENTON, OR (AP) -
The Coast Guard rescued a mother and her two children after they were stranded in a canoe in the Jetty Lagoon near Fort Stevens, Oregon.
The woman's husband had reported his family missing on Sunday afternoon.
He reported that they were last seen in a green canoe near Clatsop Spit -- a sand spit at the mouth of the Columbia River.
A boat crew and helicopter launched a search. Clatsop County Sheriff's deputies spotted the missing family from a watch tower near the south jetty and directed rescue crews to the site.
The rescue boat maneuvered alongside the jetty despite shallow water and reached the stranded canoeists.
Copyright 2017 The Associated Press. All rights reserved. This material may not be published, broadcast, rewritten or redistributed.