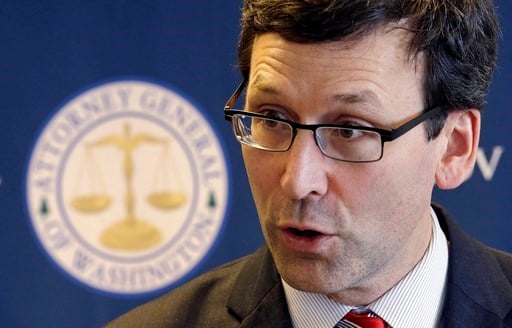 Washington Attorney General Bob Ferguson (file)
SEATTLE (AP) -
Washington state's attorney general is threatening legal action if President Donald Trump ends a program that protects young immigrants brought into the U.S. illegally as children.
Trump is expected to announce Tuesday his intentions to dismantle the Deferred Action for Childhood Arrivals, or DACA, program after a six-month delay.
Washington state Attorney General Bob Ferguson said Monday if Trump follows through on that decision, the Attorney General's Office will file suit to end what he called Trump's "cruel and illegal policy" and defend DACA recipients.
Ferguson says he's been working with legal teams around the country and expects to be joined by other states in the action.
Gov. Jay Inslee said more than 17,000 Dreamers live in Washington state and they will work relentlessly to protect them.
Copyright 2017 The Associated Press. All rights reserved. This material may not be published, broadcast, rewritten or redistributed.