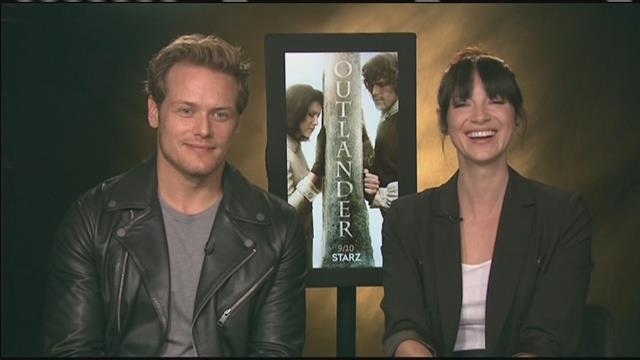 The wait is finally - well, almost - over for fans of "Outlander." Season three of the hit Starz series premieres Sunday, and MORE got to speak with the stars of the show!
These are very exciting times for the fiercely loyal fan base of the Scottish time-traveling romance.
They've been very patient, but stars Caitriona Balfe and Sam Heughan say it will all be worth it.
The pair said that the upcoming season may be the strongest of the series so far, and they know fans will appreciate the journey and struggle their characters go through to reconnect.
Balfe and Heughan love their enthusiastic fans, especially how vocal they are, both with cheers and comments about things they don't like.
They also said they love the time and generosity the fans show with charities and that they value the connections they have been able to make through the show.
For more on the show, head to Starz.com.
Copyright 2017 KPTV-KPDX Broadcasting Corporation. All rights reserved.