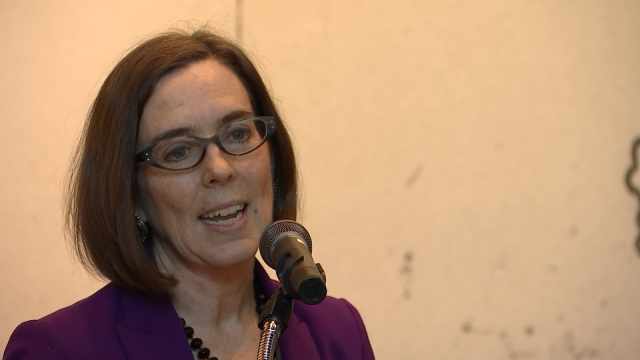 Gov. Kate Brown (KPTV file image)
SALEM, OR (AP) -
Oregon Gov. Kate Brown and Hispanic members of the Legislature said they would defend Latinos in the state, including those who entered the country illegally.
In a ceremony Wednesday in Brown's office marking Hispanic Heritage Month in Oregon, Brown denounced U.S. Attorney General Jeff Sessions' comments made to law enforcement officials in Portland a day earlier.
Sessions urged locales whose police don't cooperate with federal immigration agents to reconsider and said federal grant money would be withheld from them.
Brown said those comments incite fear and chaos and undermine Oregon's workforce and economy.
Rep. Teresa Alonso-Leon, the first immigrant to be elected to the Oregon Legislature, said Oregon's Latino population has increased 72 percent since 2000 and the number of businesses owned by Latinos rose by 40 percent.
Copyright 2017 The Associated Press. All rights reserved. This material may not be published, broadcast, rewritten or redistributed.