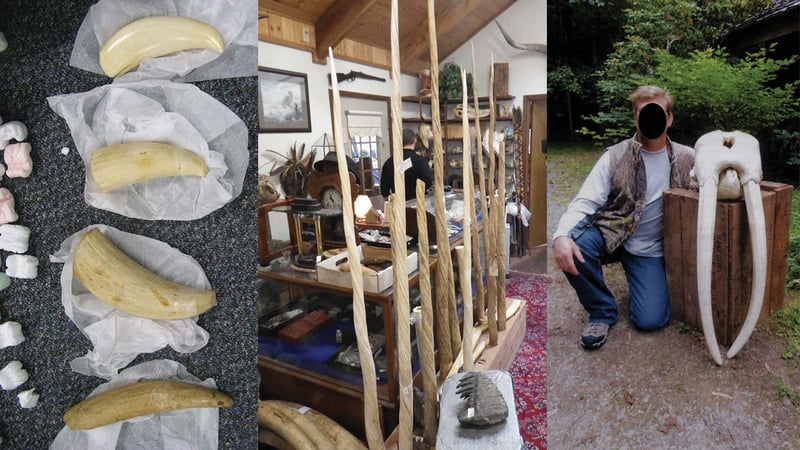 (courtesy US Dept. of Justice)
TACOMA, WA (AP) -
A Brinnon, Washington, man was sentenced to six months in prison and fined $25,000 for trafficking ivory from protected species.
U.S. Attorney Annette Hayes said David L. Boone took part in an operation between 2006 and 2008 that smuggled narwhal tusks from Canada into the U.S.
Narwhals are Arctic whales that are often called the "Unicorn of the Sea" because of their prominent tusks.
Hayes said Boone sold the tusks on the black market at a huge profit.
She added that Boone, who operates Boone Trading Company, also trafficked in sperm whale teeth and walrus tusks in 2011.
"We have an obligation to the international community to prosecute those who seek to profit from illegal trafficking in protected species such as the magnificent narwhal," Hayes said in a release. "I join those who had a part in this investigation in reminding anyone who chooses to put selfish profit above protection of the earth's threatened species – we will devote the resources necessary to finding and holding accountable anyone responsible for this kind of despicable crime."
The Canadian exporter of the narwhal tusks pleaded guilty to money laundering and was sentenced Wednesday in federal court in Maine to more than five years in prison.
Copyright 2017 The Associated Press. All rights reserved. This material may not be published, broadcast, rewritten or redistributed.